Blue Ridge, Georgia, is a peaceful mountain town located about 90 miles north of Atlanta. Situated on the fringes of the
Chattahoochie National Forest
, the community is surrounded by gorgeous trees and scenic mountain views that make it one of the most popular towns in Fannin County. It offers a small-town atmosphere with a tight-knit community full of Southern hospitality.
Blue Ridge is one of Northern Georgia's best-kept secrets. Its location outside of Atlanta, along the Tennessee border, makes it a popular destination for vacationers and retirees who want to trade big city living for serenity and nature.


So it's no wonder that houses for sale in Blue Ridge continue to appreciate as the population and economy continue to grow. Here is a look at some of the latest trends that impact Blue Ridge, GA, real estate.
Home Prices are On the Rise
The price of a home in Blue Ridge, GA, has steadily increased over the past decade.
Housing prices in Georgia have increased by 17%
since the beginning of 2022 alone due to a significant increase in demand for affordable, spacious homes but limited supply, and Blue Ridge is not immune to these changes. Thus, now is an ideal time to invest in a peaceful community like Blue Ridge.
The town's convenient location near the intersection of US Route 76 and Georgia State Route 5 offers easy access to Atlanta or nearby cities in Tennessee and Virginia. This ease of access attracts residents from all different areas looking for a pleasant escape from the hustle and bustle of the city.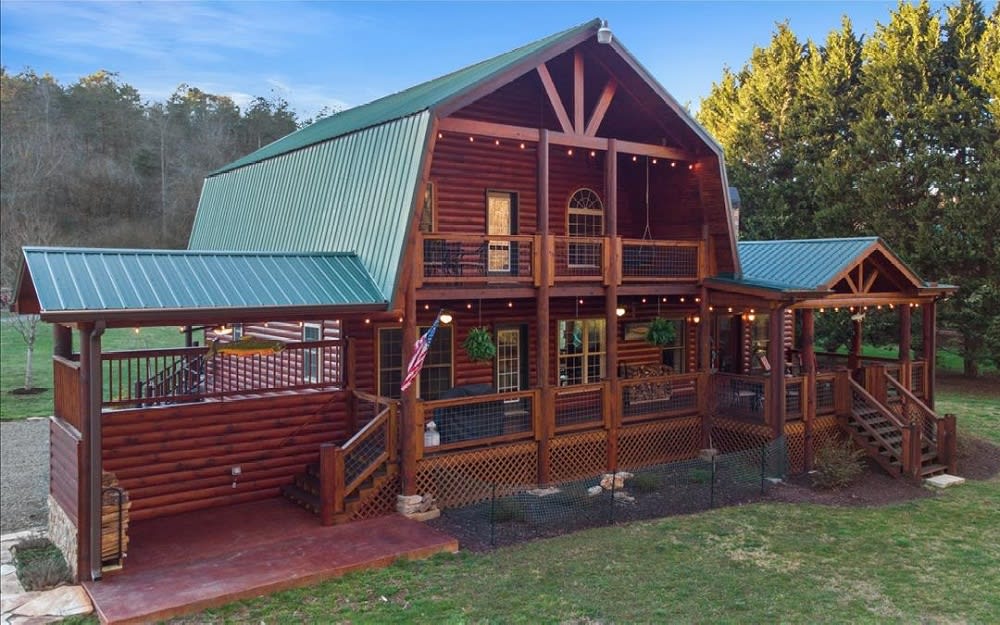 The town has something to offer everyone. Our listings for Blue Ridge, GA, real estate range from
$50,000 for a plot of land
to over
$3.5 million for Blue Ridge luxury homes
. So, no matter your price range, we can help you find the perfect home.
Blue Ridge is still very much a rural community, and it hasn't seen the same explosion in housing prices as more suburban areas of the country. But values have steadily increased, making the town an intelligent location for a secondary residence or investment property.
The Population of Blue Ridge Continues to Grow
This gradual increase in population reveals that Blue Ridge is a town with amazing potential. A steady increase in population is a sign of a growing real estate market. The higher the demand for property in the area, the more valuable the local real estate becomes. So, with property values still affordable compared to the national average, now is a great time to look at homes for sale in Blue Ridge, Georgia.
Job Growth in Blue Ridge is Expected to Increase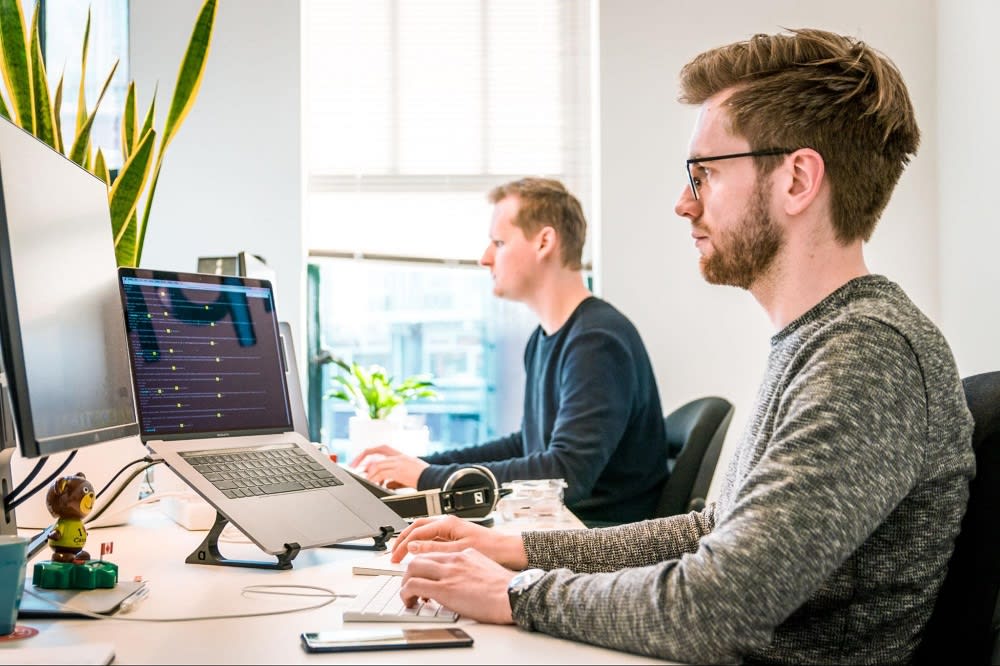 The county is certified as a Georgia Work Ready Community, with over 55,000 workers within a 45-minute drive
. The area also boasts multiple technical colleges and a robust telecommunications infrastructure that is great for small businesses. The Fannin County Development Authority also offers competitive incentives to local businesses, including job tax credits and discretionary funding. All of this creates a business-friendly environment that is great for the local community and boosts the demand for property in the area.
Blue Ridge Has a Balanced Real Estate Market
Blue Ridge offers a great mix of suburban and rural living with something to offer everyone. Residents have easy access to conveniences and amenities, while fishing, hiking, and horseback riding are common pastimes.


Blue Ridge is a Great Place for a Vacation Home or Investment Property
Blue Ridge is a popular area for vacationers, making it ideal for those looking to purchase a secondary residence or investment property. The community features a quaint downtown area full of historic landmarks, shops, restaurants, and art galleries. It also has a robust art scene that includes a
community theater
. There are also a wide variety of outdoor attractions, including hiking trails, waterfalls, recreation areas, apple orchards, and a local park where jam sessions are held regularly.
This is good news if you're considering buying a secondary residence or are interested in purchasing a Blue Ridge investment property.
The gross yearly rental revenue on a vacation home in Blue Ridge is around $38,266
. Many people buy a secondary residence and then rent it out in peak seasons to help pay the mortgage. Plus, if you want to reserve a week for a trip of your own, you can essentially treat yourself to a free vacation.
Blue Ridge is the perfect weekend getaway, and with easy access to multiple states and metropolitan areas, it makes for the ideal location for your vacation home or investment property.
Spend Your Retirement Years in Blue Ridge
Blue Ridge is perfect for those who have family in Atlanta or other nearby states but prefer a small mountain town with southern charm. The city offers an excellent quality of life and mild weather perfect for residents of all age demographics.
Blue Ridge is a Great Place to Raise a Family
In addition to retirees, Blue Ridge is also a top-notch place for young families. It's a tight-knit community, where everybody knows each other by name. The town offers high-quality public schooling options and plenty for kids to do on the weekends. Fannin County High School was ranked 73rd in the entire state of Georgia and offers competitive scholastic and academic programs that will help kids prepare for college and beyond.
Raising kids in the big city can be overwhelming, especially if you don't have family around to help. Many families opt for a quiet small town like Blue Ridge, where they have a community to rely on in times of need.
Looking for Blue Ridge, GA real estate?
So, if you are ready to make this picturesque mountain town your new home, give me a call. I am your Blue Ridge real estate agent, and I will stop at nothing to find you the perfect home. I have listings all over the community in a variety of different price ranges. Whether you're in search of investment properties in Blue Ridge, townhomes, mansions, or even a plot of land, I've got you covered.
Contact me today
if you're ready to start the next chapter of your life here in Blue Ridge, Georgia.