As a seller in today's real estate scene, you can earn some serious profit. The market has favored sellers for over a year, and all signs indicate this exciting trend isn't ending anytime soon.


If you're looking to sell your Blue Ridge, Georgia property, you're likely curious to get the best price to enjoy a substantial profit. The right price can attract many buyers, while the wrong one can be a deterrent. Simultaneously, as you have a personal connection to this property, you probably want to find the perfect buyers for the home you made memories in. Selling a home you cherish can be a journey, and it's always reassuring to give the keys to the right buyers.


This guide covers all aspects of selling a property — from determining its value to properly staging it. Selling a house even in a seller's market can be challenging, and it's wise to go in with as much preparation as possible. Let's take a look.
Work with the right agent
Finding the
right real estate agent
to help price and sell your property is critical to the success of your transaction. Realtors bring a great breadth of industry expertise and market knowledge to the table, and they also know the local area and people.
A good agent will take the time to listen and understand your wants and needs so they can prioritize them every step of the way. A realtor's success is defined by their client's success, so ultimately, you and your agent will function as a team. A homeowner who employs as much of their agents' knowledge and resources as possible will enjoy having their properties sold faster and for a higher amount.
Determine your property's value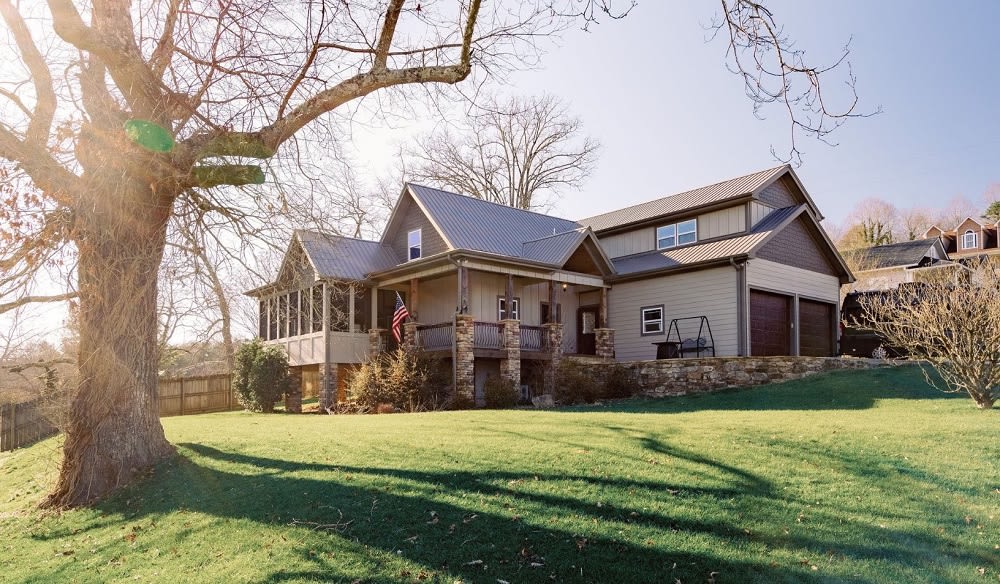 Photo courtesy of Laura Elleby Real Estate
Determining the
value of your property
takes research and savviness. Methods to ascertain your home's worth include using online tools, obtaining a comparative market analysis, receiving an appraisal, and considering comparable properties. The more you know about calculating your property's value, the better prepared you will be to price, market, and ultimately sell it.

Online tools
There are dozens of online home value estimators you can take advantage of. These tools use public records — such as listing prices and recent sales in the area — to predict property values. This is an excellent place to start when determining your home's worth. However, it should not be the end-all-be-all as these are only approximations. Discussing online estimations with your realtor is important because their data may be more specific and accurate.


Professional home value estimators are the most exact. These models use a confidence score to suggest how close a prediction is to actual market value. Despite this added benefit, you should still prioritize your realtor's advice.

Comparative market analysis
Your realtor can help you dive deeper into your property's value by providing a comparative market analysis, also known as a CMA. With this method, the agent estimates the worth of both your home and the local market, comparing the sale price for recently sold homes that are similar in location, size, construction, design, and other critical elements. This analysis is commonly done for listing purposes and is more in-depth than online tools.

Appraisals
Obtaining an appraisal from a professional is the most precise way to calculate your property's value. Appraisers evaluate the home's market, characteristics of the property, and comparable houses in the area. This information is then analyzed in a report describing the final opinion of the property's value.

Comparable Properties
Finally, you can always look at what comparable properties — or comps — are selling for in your area. This can be a fantastic way to determine your home's value, but make sure you look at the right properties.


For a comp to be accurate, you'll need to find homes similar to yours in size, location, age, condition, and upgrades. The square footage of your home and where it is located are very important. You will also need to note how old your home is as well. The condition of your property should also be recorded along with any upgrades you've made. Typically, at least three comps will be used to assess your home's value.


Once all of this information is obtained, you'll have to adjust for any differences between the comps and your home. For example, you may have fewer bathrooms than the others or have a nicer backyard with a patio, a fire pit, or other desirable outdoor features. The amounts you add or subtract are based on the current market. After these disparities have been accounted for, the estimated value of your home is somewhere in-between the highest and lowest comps.


Remember, researching and analyzing comps can be done by your realtor. They use a regional, agent-only database that searches for properties within a mile of yours sold in the past ninety days. As an added benefit, these agents have the inside scoop on the local market and its housing inventory — valuable information which isn't available from public online tools.
Set the right price
Once you've finished researching your property's value and have discussed all the data with your agent, it's time to talk about pricing. Setting the
right price for your home
is critical when going to list. If the price doesn't fit market conditions or inaccurately represents your home's worth, it could deter buyers from inquiring about it — leading it to languish on the market. If this occurs and your property has racked up a high number of days, it can make buyers worry there's something wrong with it. This will only work against you.
Since we're currently in a heavily one-sided seller's market, you're likely to sell your home for the asking price or higher. The demand for houses far exceeds the available inventory, so selling above market value is the norm. Your realtor will be able to help you come to a final price based on their insights as well.
One approach agents often take is the "99" price strategy. For example, homes worth $800,000 would be listed for $799,000. Although this change might seem relatively insignificant, it will maximize your property's exposure on listing sites because it will meet the pricing criteria of more buyers. It's all in the details when it comes to selling real estate.


Even after you've finalized a selling price with your agent and put your house on the market, you may need to make tweaks here and there. The real estate market is fluid, and pricing trends are constantly evolving. Maintaining continuous discussion with your realtor, who will have an accurate pulse on what is happening, is imperative.
Stage your home for maximum appeal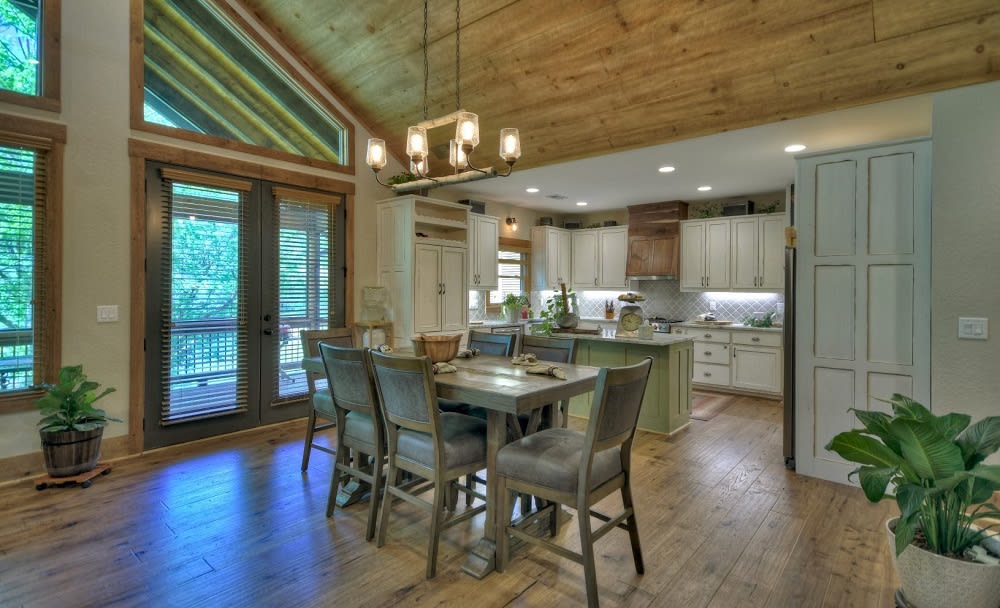 Photo courtesy of Laura Elleby Real Estate
Buyers are attracted to real estate they can imagine themselves living in. If a homeowner's belongings and clutter are choking every room, the buyer will have a more challenging time picturing their lives in the space and won't be motivated to submit an offer. Properly
staging your home
addresses this directly and plays a significant role in selling your home.
This is the time to flaunt your property, so buyers make an emotional connection to it. Showcasing a home's greatest features also makes it look much better in pictures, allowing it to stand out among other listings.
Prepare your home for staging by thoroughly cleaning and decluttering it. Buyers don't want to be distracted when doing a walk-through. Instead, they want to see a spotless, organized home. Be sure to remove any personal photos or keepsakes. Depersonalizing the home allows buyers to envision their everyday lives there easily. Anything that's broken should be repaired as well.
For the home's interior design, give each room a single purpose. This will show how the home's square footage can be maximized and help with decorating. Paint the walls with neutral hues and install hardwood floors if possible, as both of these design elements have broad appeal and will make the home inviting yet elegant. Arrange the furniture in an aesthetically pleasing manner and confirm they're still in good condition.
Focus on curb appeal for the exterior of the property as well. The outside of a home is a buyer's first impression, so having an immaculate lawn and landscaping is paramount to setting the tone and inspiring them to step inside. Ensure all trees, plants, and flowers are trimmed, and the grass is free of weeds. Be sure to clean the windows and power wash the driveway for a refreshed look!
When the day finally comes to show your home, add some finishing touches. You can place fresh flowers in vases and put new towels in the bathrooms. Smells evoke plenty of emotion, so lighting some candles or setting out freshly baked cookies can make buyers feel right at home. Finally, let in as much natural light as possible by opening curtains and blinds.
It is possible to stage a home independently and DIY many associated tasks. However, hiring professionals for each job can make a tremendous positive impact on the final product. Ultimately, staging your home for maximum appeal will impress buyers and help your home sell faster and for more money.
Blue Ridge real estate
Are you looking to sell your Blue Ridge, Georgia, home? Please don't hesitate to contact real estate agent
Laura Elleby
for expert guidance. Laura has years of experience in the market and understands how crucial it is for her clients to have accurate information when selling their Blue Ridge homes. By utilizing her breadth of knowledge, resources, and vast network, Laura will connect your Blue Ridge property with the perfect buyer to receive the best price when you sell.

*Header photo courtesy of Laura Elleby Real Estate