Blue Ridge, Georgia, is a beautiful town nestled in the foothills of the Appalachian Mountains. It's known for its stunning scenery, friendly people, and abundance of outdoor activities. The town is also home to many unique shops and restaurants, making it the perfect place to live and vacation. Because of the town's high desirability, Blue Ridge homes are popular for anyone looking for a scenic refuge. Whether you're looking for an adventure or a relaxing escape, Blue Ridge is sure to meet the measure. Here are eight things to do in the area.
Visit Mercier Orchards
Mercier Orchards
is a must-visit for locals and visitors alike. This family-owned and operated business has been around since the 1940s — they know a thing or two about apples. Mercier Orchards offers a range of activities, including apple picking, hayrides, and even apple blossom tours. The staff is friendly and knowledgeable, and they're always happy to help visitors find the perfect apple for their needs. You'll also find peaches, blueberries, strawberries, and blackberries growing at Mercier Orchards. In addition to fresh fruit, Mercier Orchards also sells a variety of homemade pies, jams, and ciders. The newest addition to the Mercier Orchards operation is a small winery. While fall is the most popular season to visit, the orchard is open year-round.
Hiking, biking, and more
For those who enjoy a challenge, the Chattahoochee National Forest offers 400 miles of trails, ranging from easy to strenuous. There are also opportunities for mountain biking, horseback riding, and even ATV trails.

Are you interested in a more leisurely experience? The Aska Adventure Area features 12 miles of gentle hiking trails through mesmerizing forest scenery. And if you want to take in the stunning views of the North Georgia mountains, the Rich Mountain Wildlife Management Area offers 20 miles of scenic hiking trails. With so many options available, there is sure to be a perfect trail for everyone who owns Blue Ridge real estate.
Take a ride on the Blue Ridge Scenic Railway
The Blue Ridge Scenic Railway is one of the most popular tourist attractions in the area. It offers a variety of scenic rides through the picturesque Appalachian Mountains. Riders can choose from several different routes, each with distinctive scenery. The railway also offers special themed rides, such as the Halloween Ghost Train and the Christmas Express. In addition to the scenic rides, the Blue Ridge Scenic Railway offers a variety of other activities, including a museum, an observation deck, and a gift shop. The railway is an excellent way to experience the beauty of the Appalachian Mountains.
Enjoy water sports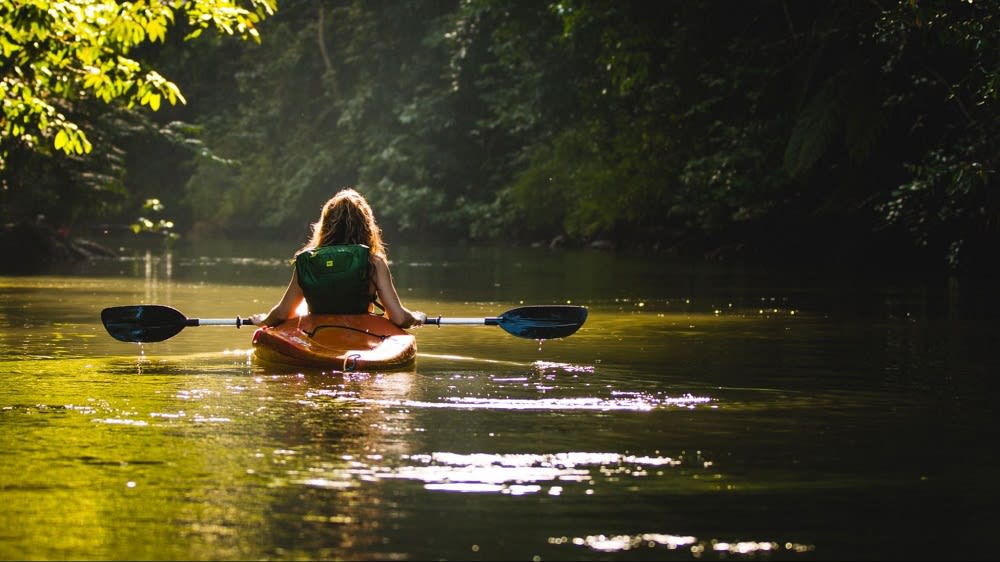 Photo courtesy of Unsplash

If you love being outdoors, then you'll love the many water sports available in Blue Ridge. Swimming, kayaking, and tubing are all popular activities, and there are plenty of places to do them. Lake Blue Ridge is a great place to start. There are also many rivers and streams perfect for water activities. If you want a more challenging experience, several whitewater rafting companies offer trips down the area's rivers. For experienced rafters or novices, there are whitewater trips that will cater to your skill and confidence in rafting. Work with your Blue Ridge real estate agent to learn what experiences can best meet your needs.
Go fishing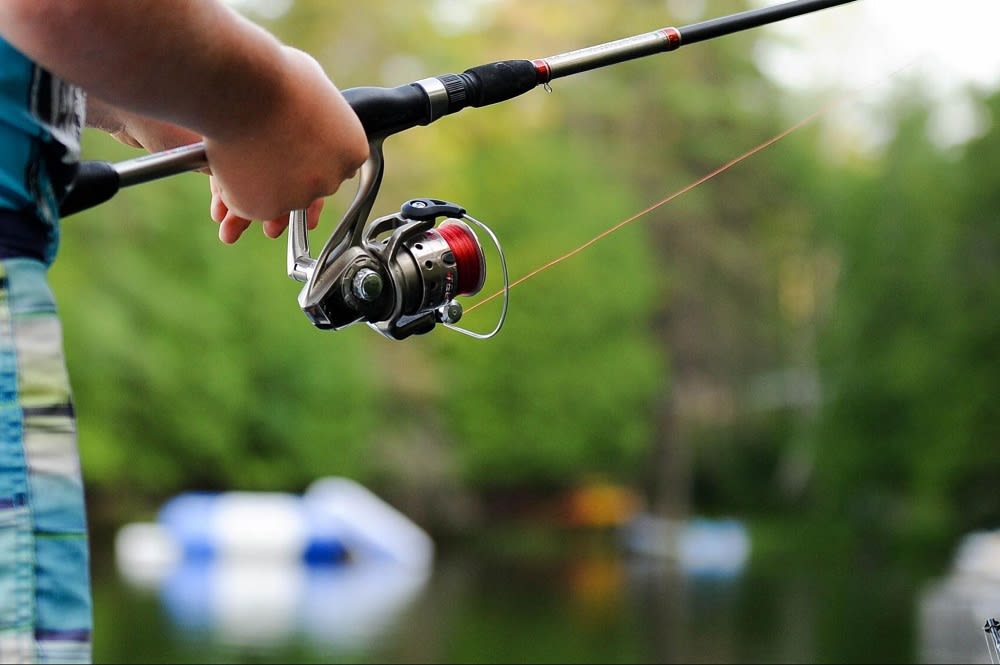 Photo courtesy of Unsplash

Blue Ridge is considered the trout capital of Georgia. The Toccoa River, which runs through town, is stocked with rainbow trout throughout the year. The river also has a healthy population of brown trout, brook trout, and cutthroat trout. Fishing enthusiasts can find plenty of places to cast their line, including Lake Blue Ridge and Morganton Point Recreation Area. And for those who want to learn more about fishing, there are several fishing companies in the area that offer tours and classes in fly fishing. This is an excellent way to connect to the gorgeous waterways of Blue Ridge. Whether you're an experienced angler or just getting started, Blue Ridge is the perfect place to enjoy some time on the water with your rod and reel.
Golf at Old Toccoa Farm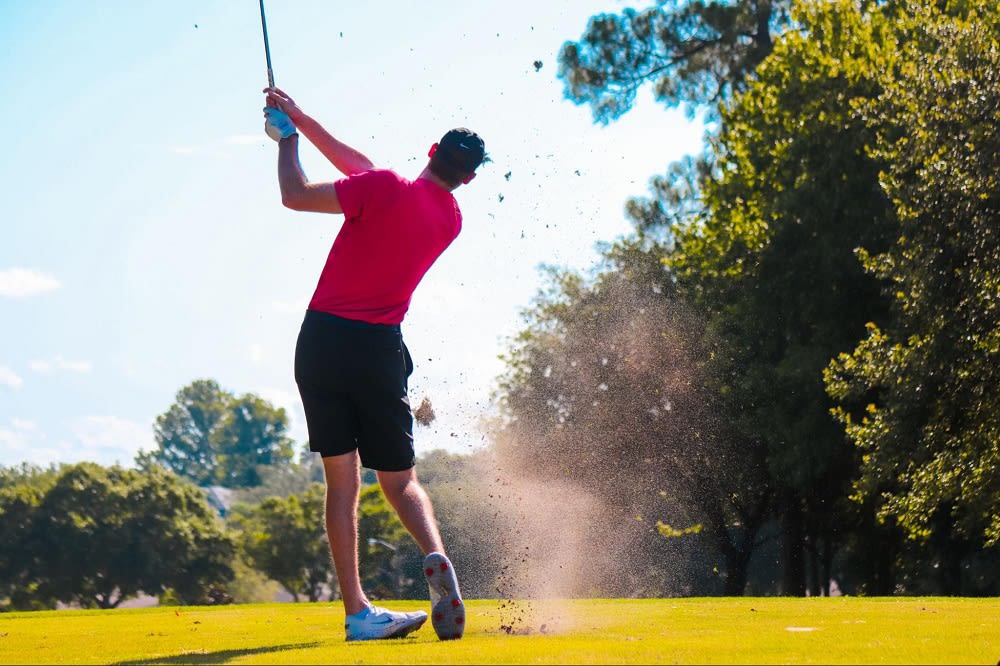 Photo courtesy of Unsplash
One of the most popular things to do in Blue Ridge is golfing at
Old Toccoa Farm
. The course winds its way through rolling hills and forested valleys, providing breathtaking views at every turn. Old Toccoa Farm is also a top-rated resort, with a clubhouse that features fine dining, a pro shop, and a world-class spa. Whether you want a challenging round of golf or a relaxing weekend getaway, Old Toccoa Farm is sure to please.
Explore the art and history
One of the most unique places to visit in Blue Ridge is the
Sasquatch Museum
. This museum is dedicated to educating the public about the legend of Bigfoot, and it features a variety of artifacts and exhibits.

If you prefer the arts, the Blue Ridge Mountains Arts Association is worth checking into. This organization promotes the work of local artists and offers a variety of classes and workshops. Annual events hosted by the Blue Ridge Mountains Arts Association include the Blue Ridge Film Festival and the Blue Ridge Writers' Conference.
Take a scenic drive
Driving through the Blue Ridge Mountains is an experience unlike any other. The winding roads take you through forests of tall evergreens, past waterfalls, and cascading streams, and up to scenic lookouts with outstanding views. With so many attractions and different ecological areas to explore, scenic drives can take many forms in the Blue Ridge area. Whether you're driving in the summer or winter, the journey will most certainly be a memorable one.

*Header photo courtesy of Unsplash