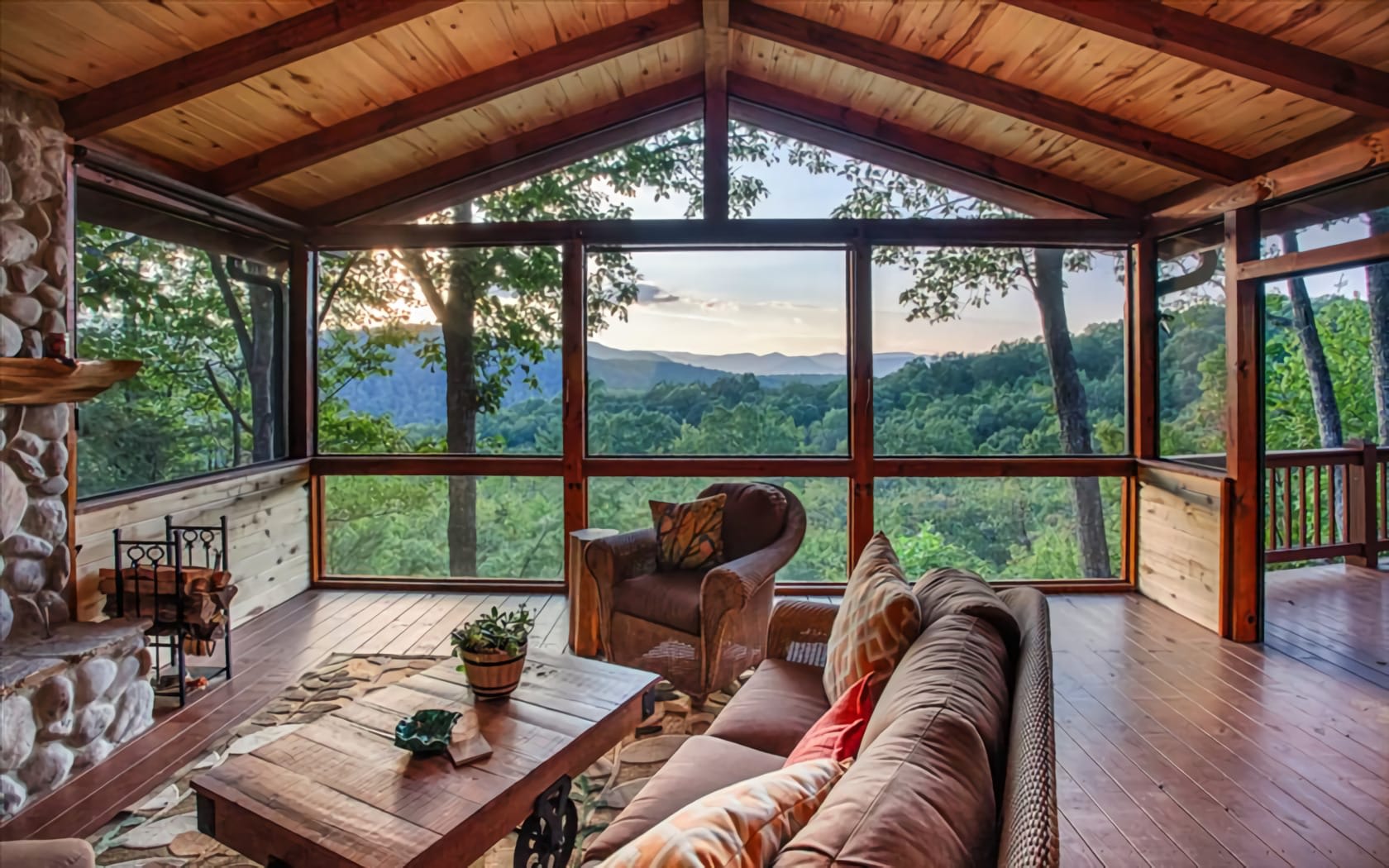 Have you ever dreamed of living in a beautiful mountain lodge surrounded by stunning views of a pristine lake? Or how about living just minutes from the head of the Appalachian Trail? Do you long to be able to fish some of the best spots in the state of Georgia every day?
If you answered yes, to any of these questions, then we have some news for you — you can get all of that right here in North Georgia. But that's not all the area has to offer. From affordable homes and low crime rates to employment opportunities and the world's longest Oktoberfest, there are endless reasons why North Georgia is a great place to live.
Tempted to make the move? Here are 7 things to know before moving to the North Georgia Mountains.
1. The Cost of Living Is Affordable
Number 88: Gilmer County (Ellijay)
Number 94: Union County (Blairsville)
Number 112: Fannin County (Blue Ridge)
Number 113: Pickens County (Jasper)
Number 130: Towns County (Hiawassee)
The area's affordability is thanks in large part to our low median listing prices, which fall well below the national average listing price of $254,900. Even Ellijay, which has the highest median listing prices in the area, still clocks in at nearly $11,000 lower than the national average. Take a look at how the rest of the area stacks up:
Median Listing Prices in North Georgia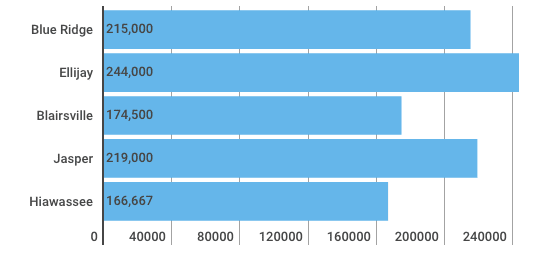 2. There Are Stunning Views Everywhere You Look
If you've always dreamed of owning a mountain home with breathtaking views, you're in luck — North Georgia is known for is its stunning vistas of the Blue Ridge Mountains. And thanks to our handy MLS search tool, finding a home with the perfect view is as simple as clicking a button. Check it out above, or read our previous blog to learn how to find a
Georgia
home with beautiful mountain views.
3. It's a Great Place to Raise a Family
If you only picture tourism when you think of North Georgia, think again. The area is also a great place to raise a family. North Georgia towns are home to good schools that rank well, with
Union County High School
in Blairsville ranked 58th in the state of Georgia, and
Fannin County High School
in Blue Ridge ranked 73rd. Our small mountain towns are made up of tight-knit communities and people who look out for their neighbors. In fact, good neighbors are part of what helps the area has such a low crime rate. Here's how some of the towns in North Georgia (in blue) stack up against big cities like Atlanta (yellow) and the state and national averages (red).
Crime in North Georgia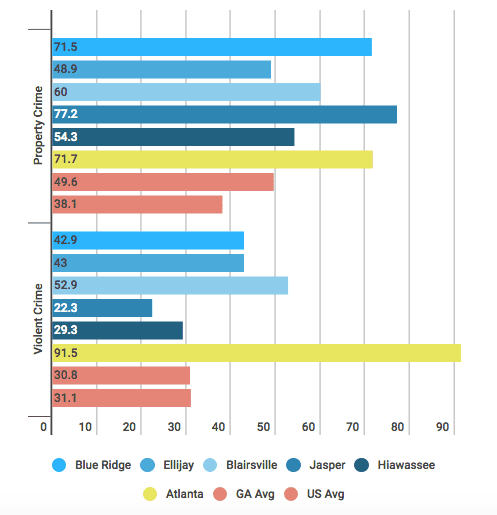 4. Or to Retire With Your Sweetheart
Done raising a family and looking for a place to enjoy your leisure years? North Georgia is good for that, too. Many of the area's residents are retirees who have relocated to the Blue Ridge Mountains from other areas of the state and beyond. Towns in North Georgia have no shortage of festivals, volunteer opportunities, and community functions to attend, and with the vast expanse of the Appalachians as your backyard, you'll never run out of things to do.
For more information, be sure to check out our previous blog on retiring in
North Georgia
.
5. The Outdoor Activities Are No Joke
If you're an adventure lover, then the North Georgia Mountains are the place for you. The area's rivers and lakes are perfect for boating, tubing, and water skiing, but they also provide some of the best fishing spots in the state, according to Game and Fish. And if you'd rather look at water than fish in it, we've still got you covered. The Blue Ridge Mountains boast several easy hikes leading to
spectacular waterfalls
. One even crosses a famously long swinging bridge!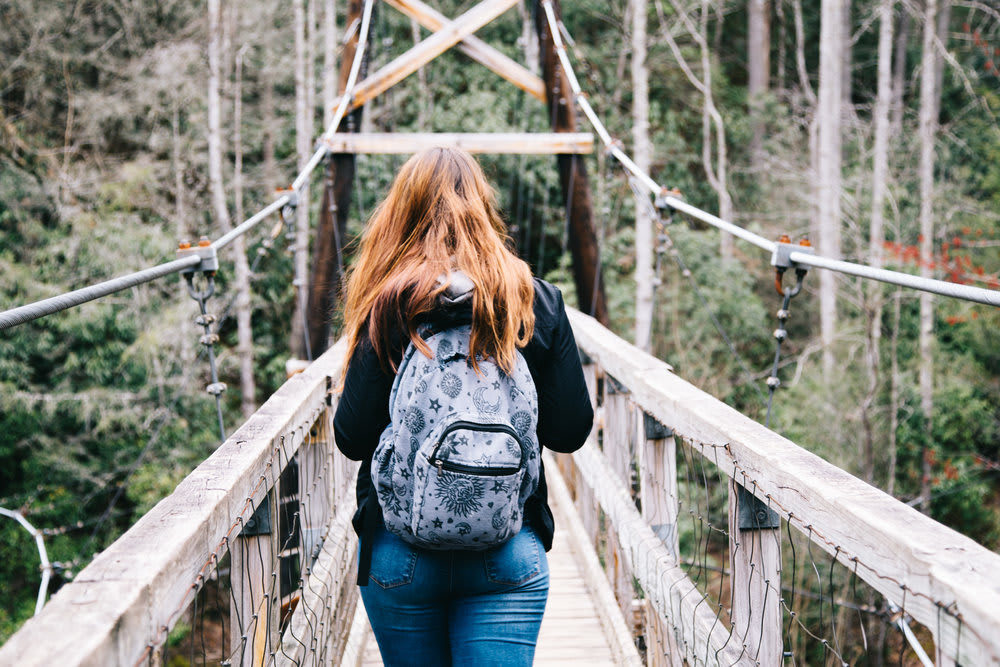 6. It's a Real Estate Investor's Dream
If you'd love to own a home in North Georgia but aren't ready to relocate here full-time, you may want to consider purchasing a rental property. Our low home prices combined with the area's booming tourism industry makes the Blue Ridge Mountains a real estate investor's dream. Whether you rent out your
lake home
part-time or run a full-fledged cabin rental company, you'll find no shortage of tenants for your property.
7. There's Something to Do Nearly Every Weekend
You don't have to be the outdoorsy type to enjoy the activities North Georgia has to offer. The area is also known for its abundance of festivals and fairs, especially in the fall. Between Ellijay's annual Apple Festival, Dahlonega's Gold Rush Days, and Hiawassee's world-famous Oktoberfest, there are fun, family-friendly events nearly every weekend. Get the full list of festivals from our previous blog: Mark Your Calendar:
8 North Georgia Festivals You Don't Want to Miss This Fall
.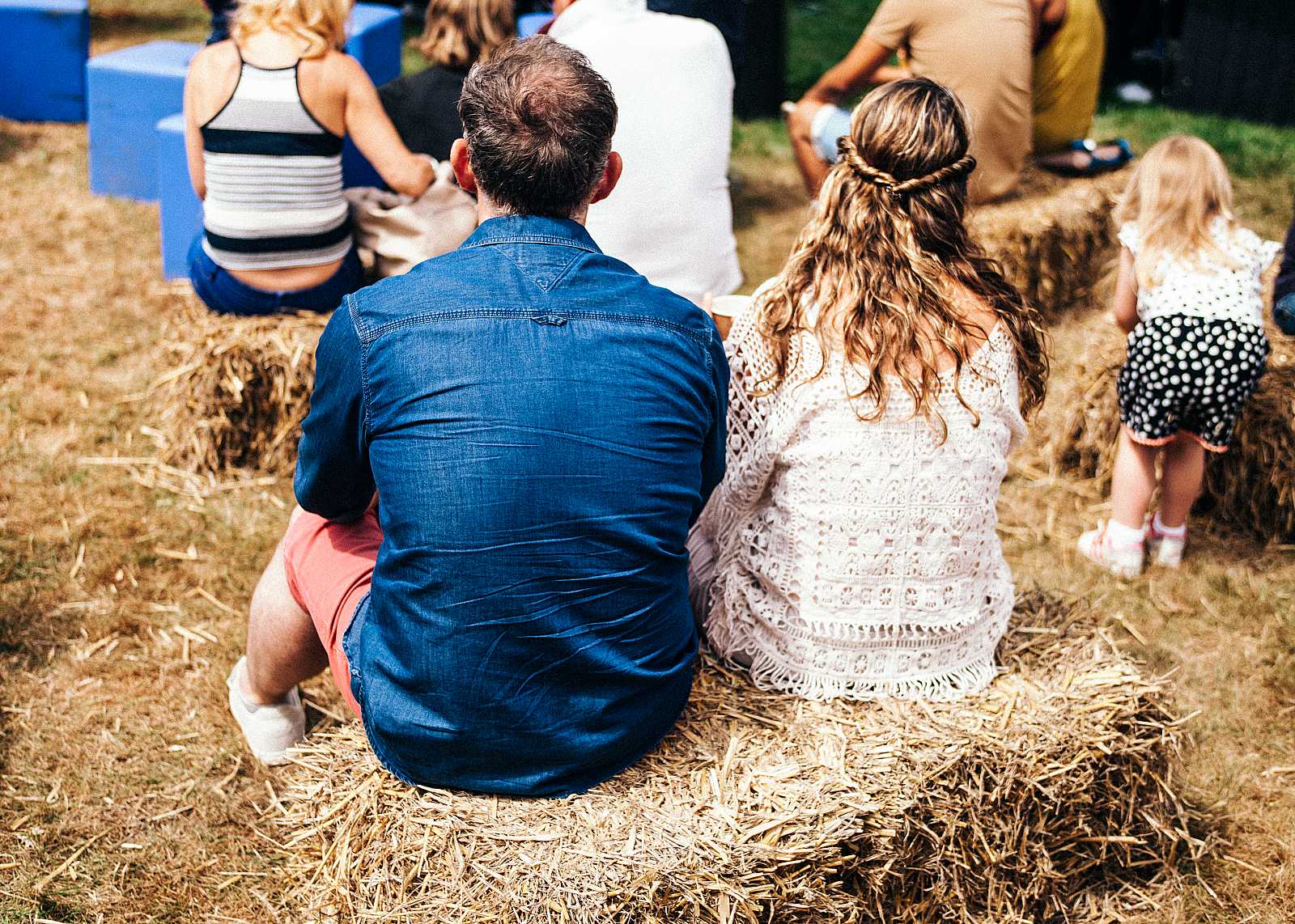 Find Your New Home in the North Georgia Mountains
Whether you're an adventure lover or a homebody, are looking to raise a family or retire in peace and quiet, the North Georgia Mountains has the right home for you. Here at Appalachian Realty, we take pride in helping you find that perfect home. Check out our MLS search tool to get acquainted with some of the homes in the area, or contact us to set a tour.